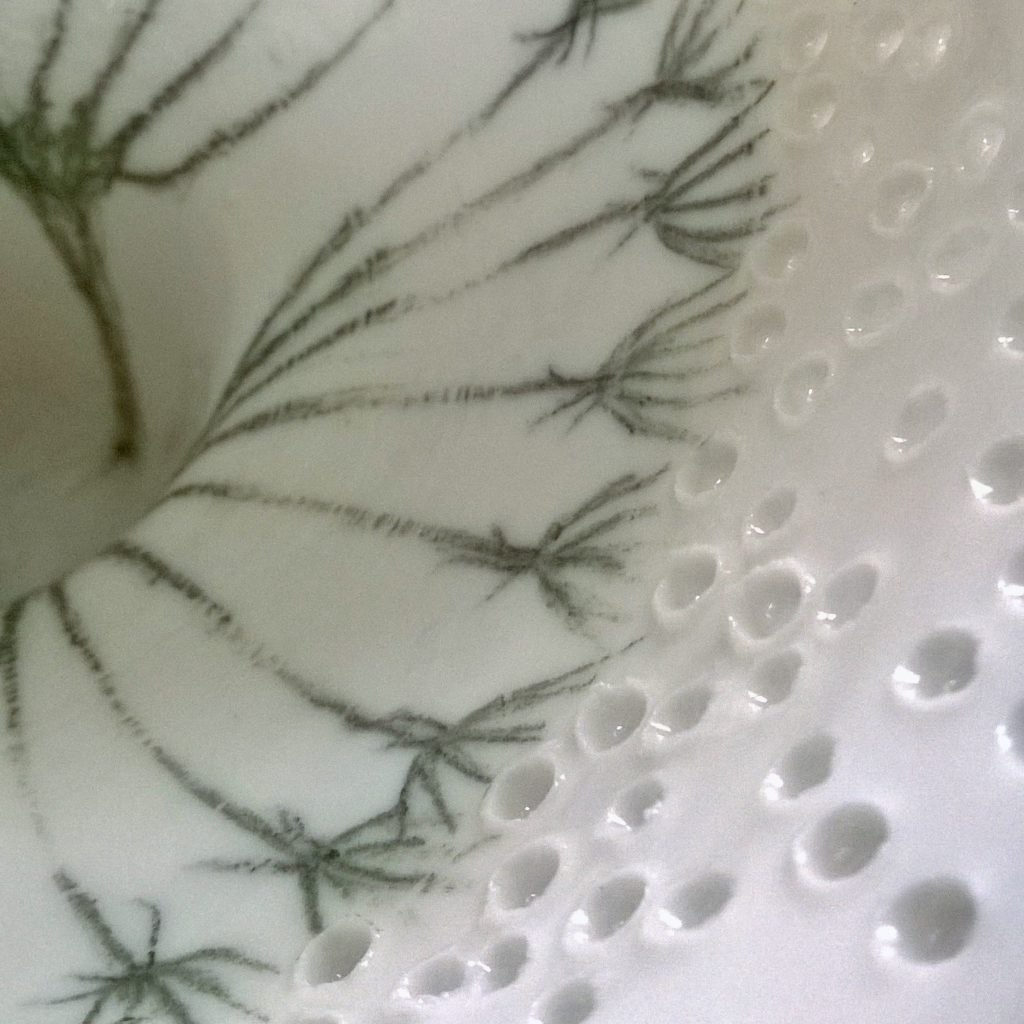 I Create
'Have nothing in your house that you do not know to be useful or believe to be beautiful' – William Morris
This basic tenet of the Arts and Crafts movement provides the ethos behind Justine's ranges of hand drawn porcelain artworks. Her marine and floral designs are eminently collectable and are 'Quintessentially English with a twist'.
Each handmade piece is sensitively decorated by the artist with an authentic drawing executed in ceramic oxide pencils.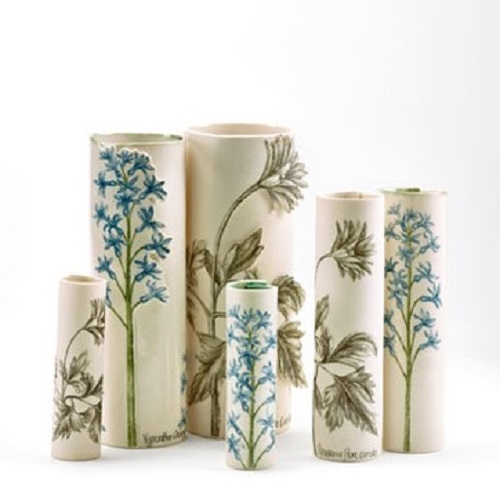 I Design
Bespoke Work & Interior Design Contributions
Justine developed several ranges exclusively for The British Museum. Inspired by their exhibits she created the Hyacinth and Anemone ranges along with limited edition Hokusai and Ming ranges to accompany their exhibits at the museum.
Interior Designers at The Gleneagles Hotel and Samantha Johnson Design also have approached Justine for pieces as part of interior design installations
I Collaborate
A Member of The Sussex Guild
Justine's membership of The Sussex Guild enables her to collaborate with other designer-makers and put on exhibitions throughout East and West Sussex.
This led to her collaboration with Dorking based boxmaker Andrew Poder, on a set of pot stands with inset porcelain tiles.